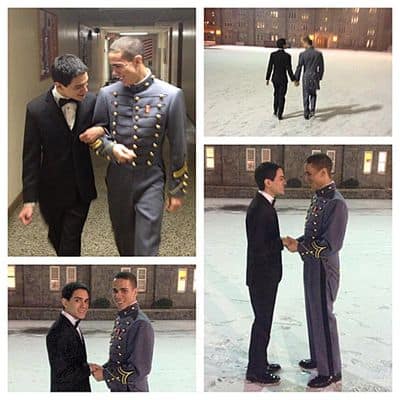 PHOTO OF THE DAY: Adorable alert! A gay West Point cadet takes his boyfriend to formal. 
BY SAM GREISMAN
A look back at today's top stories
GAY ISSUES
Great news from across the pond where the UK House of Commons has overwhelmingly approved a marriage equality bill! Gay marriage also continues to advance stateside as an Illinois Senate Panel has advanced a marriage equality bill just this afternoon. 
Fresh off his team's superbowl win, Brendon Ayanbadejo sat down with CNN's Don Lemon and gave a brilliant interview about gay rights. Disney World just got a little bit gayer and the star of Ace of Cakes has a sweet wedding gift for a lesbian couple who were discriminated against. 
**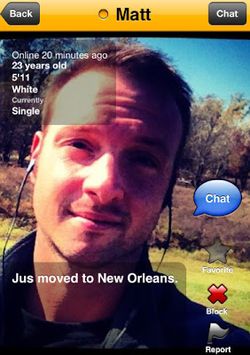 WINGNUTTERY
So it turns out that some may think you can pray that gay away but you they can't get rid of that desire to share some d*ck pics on Grindr. Just when the story of Chris Brown assaulting Frank Ocean over a parking spot couldn't get any grosser, it turns out that someone was throwing epithets at Ocean as well. 
Pat Robertson believes gays will bring pedophiles into the Boy Scouts. Fox News issues a pictorial warning to Obama. And, amazingly, Donald Trump is not the spawn of an Orangutan!
**
ENTERTAINMENT
Rest in peace to gay adult film star Arpad Miklos who committed suicide over the weekend at the age of 45. Our thoughts are with his friends and family. 
Robert De Niro appeared on Katie yesterday with some of the cast of Silver Linings Playbook and broke down when he talked about his personal connection to bipolar disorder. Check out Kelly Clarkson and Jewel teaming up for a duet. And Jon Stewart takes down the super not gay Super Bowl.