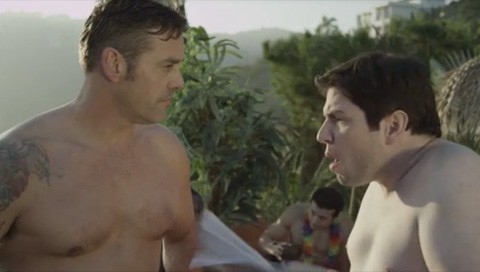 Director Ringo Le and producer Quentin Lee are looking for finishing-up funds for a new film they shot:
The devastating effect of our physique-obsessed culture is explored in the comedy Big Gay Love. In the movie, Bob (played by Jonathan Lisecki of Gayby) appears to have it all – a great job, fabulous friends, and is about to become a first time homebuyer. But his success hasn't come without a price for Bob has become the chubby gay man everyone adores, but nobody desires. When true love does find Bob in the form of a chef named Andy (Nicholas Brendon), he doubts if the relationship could be real for his years of living in insecurity has gotten the best of him. To keep up appearances with his friends, Bob considers going under the knife to fit in and be perfect. But underneath it all he longs for something more.
Big Gay Love is a love letter for everyone who's ever wanted to be accepted for themselves regardless of their color, shape, or size.
Check out their trailer and featurette, AFTER THE JUMP…