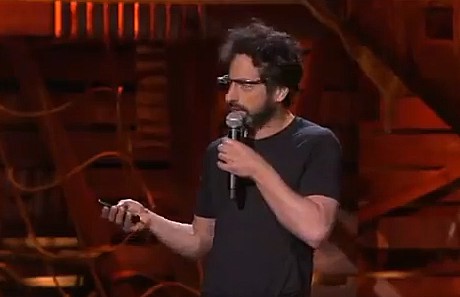 Google founder Sergey Brin spoke at the 2013 TED conference about the company's upcoming Google Glass, in which a screen is strapped to your face via a wiry headpiece.
He spent the first few minutes of his presentation trying to trash the smartphone:
"I feel like it's kind of emasculating. Does anybody else feel that way? You know you're standing around there, and you're just like rubbing this featureless piece of glass. There's not even anything to feel. Is this what you're meant to do with your body?"
Watch, AFTER THE JUMP…