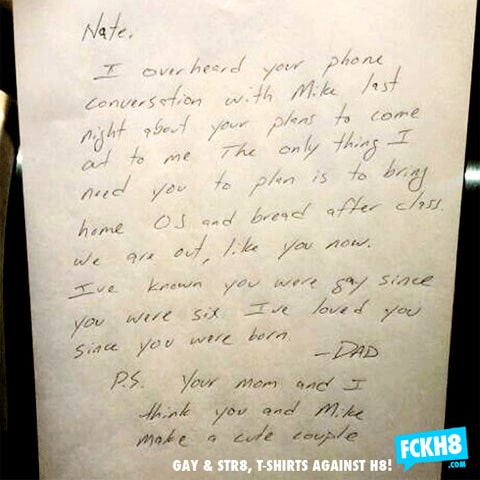 A letter posted on the Facebook page of FCKH8 is getting a lot of attention this morning:
Nate,
I overheard your phone conversation with Mike last night about your plans to come out to me. The only thing I need you to plan is to bring home OJ and bread after class. We are out, like you now.
I've known you were gay since you were six, I've love you since you were born.
– Dad
P.S. Your mom and I think you and Mike make a cute couple.
While its provenance is at this point unknown, the sentiment is one I'm certain many LGBTQ teens wish they could hear from their own families.