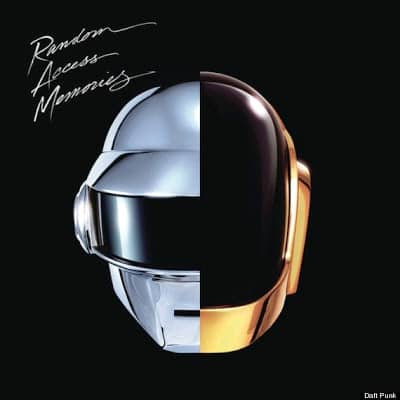 Daft Punk's new album Random Access Memories is coming on May 21 and appears to look back with a nod to classic disco and legend Nile Rodgers was heavily involved. Rolling Stone reports:
"About a year ago, I get a knock on the door – first a virtual one and then a real knock – from [Daft Punk's] Guy-Manuel and Thomas," Rodgers said during a Q&A session on Friday. "The collaboration felt so unbelievably natural that it made me realize that I need to be in the studio with people. I love partnering with people. And then from that moment, a windfall of recording started happening. I just started going in with whomever I could."
Rodgers, whose guitar work can be heard on a 15-second trailer of new Daft Punk music that premiered during a Saturday Night Live broadcast earlier this month, said he couldn't fill in details about the shape of the partnership with the French duo, or when music from their sessions would be released. "All I can say is that when you listen to the clip which dropped on Saturday Night Live, it pretty much shows you the great collaboration," he said. "It's clear as a bell."
Also believed to have recorded with Daft Punk for the album: Giorgio Moroder, Panda Bear and Chilly Gonzales.
Listen to the two clips that have been released thus far, AFTER THE JUMP…