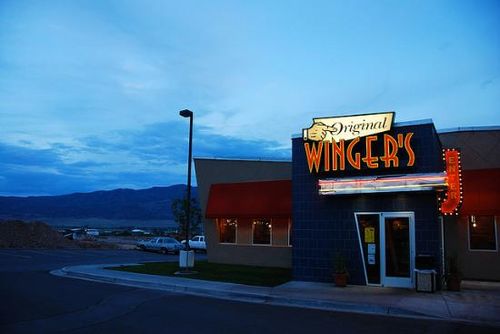 The Salt Lake Tribune reports that Winger's Roadhouse Grill, Utah Sports Lodge and Madeline's Steakhouse are stepping up to support the Boy Scouts by providing free food for the Utah Scout-O-Rama after Chipotle backed out because of anger over the group's anti-gay policies.
Winger's is trying to balance its anti-gay giving by donating an equal amount to the Utah Pride Center's Queer Prom on April 20. The Queer Prom is an annual event for LGBT youth and their allies.
The Trib reports:
President Curt Gray said in a Friday afternoon statement that Winger's acceptance of diversity "is what makes us great." Both the Boy Scouts of America and the Utah Pride Center are helping to support and build leaders for America's future, Gray said, noting the center's work to support lesbian, gay, bisexual and transgender (LGBT) youth who are "bullied and too often rejected by family and peers."
Valerie Larabee, executive director of the Utah Pride Center, said Winger's and the center found common ground Friday and "a way to recognize the needs of all youth." "…We know there are gay and transgender scouts who will be proud to know their prom is also being supported by the owners and employees at this company," Larabee said.