British boxer Curtis Woodhouse tracks down Twitter troll.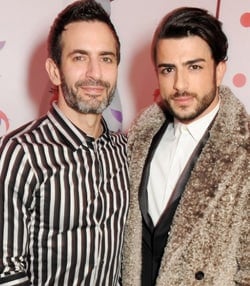 Marc Jacobs and his boyfriend Harry Louis celebrate Jacobs' new role as creative director for Diet Coke.
Debbie Harry knocking 'em out.
WH Press Secretary Jay Carney won't comment on the possibility of an LGBT cabinet member:
"I certainly am not confirming any speculation in the press about
possible announcements the president might make. I would refer you,
again, to what I said and what the president has said about the value he
places on diversity, and encourage you to assess the diversity of his
appointments once they've all been made."
Norway calls on world to ban nuclear weapons.
Poll: British Muslims have zero tolerance of homosexuality. "It shows that British Muslims hold more conservative opinions towards homosexual acts, abortion, viewing pornography, suicide and sex outside marriage than European Muslims, polling markedly lower when asked if they believed these things were morally acceptable. The most dramatic contrast was found in attitudes towards homosexuality. None of the 500 British Muslims interviewed believed that homosexual acts were morally acceptable. 1,001 non-Muslim Britons were interviewed."
The newest member of the royal family has a nickname: Our Little Grape.
Twinkies may be returning to store shelves this summer.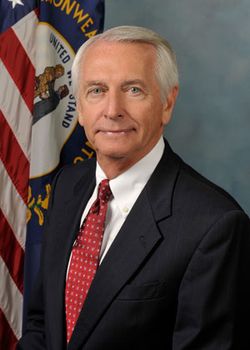 Kentucky Equality Federation pleads with Governor Beshear to veto house Bill 279, the Forced Religion Imposition Act', which would protect the right to discriminate against gays based on religious beliefs.
Meanwhile, Kentucky activists are split on tactics for gay rights in that state: "One (faction) seeks to overturn discrimination through a legislative path, admitting it faces long odds. The other wants to break down barriers to gay marriage with demonstrations and civil disobedience."
A look back at "Freaks".
Chambersburg, Pennsylvania student petitions school for Gay-Straight Alliance.
Goal of flawed, misleading conservative gay parenting study by Mark Regnerus was to influence SCOTUS decisions on DOMA, Prop 8: "The documents, recently obtained through public-records requests by The American Independent and published in collaboration with The Huffington Post, show that the Witherspoon Institute recruited a professor from a major university to carry out a study that was designed to manipulate public policy. In communicating with donors about the research project, Witherspoon's president clearly expected results unfavorable to the gay-marriage movement. The think tank's efforts paid off. The New Family Structures Study came out just in time for opponents of gay marriage to cite it in multiple federal cases involving marriage equality – including two cases soon to be decided by the U.S. Supreme Court."
Mark-Paul Gosselaar and Breckin Meyer get shirtless and studly on the beach in Malibu.
Man driven to murderous road rage after seeing another woman lick his girlfriend. "Tafoya stormed out of the restaurant, drove his Chevy pickup erratically, got stopped by an Orange County Sheriff's Department deputy, disobeyed orders to turn the engine off, instead sped away at 90 mph driving on the wrong side of the road and ultimately killed two innocent folks in another car after a head-on crash."
Russia's first gay-friendly children's book? "'(Un)usual Families around Me' tells of a little girl living with a single father. Since almost all the other children she knows live in completely different families, the child thinks about how it happened. She learns about all sorts of 'family', including single-parents, adoptive, parents with disabilities, as well as 'non-traditional', that is two moms or two pops. The narrative is accompanied by images and art assignments for the child."
Sarah Palin writing Christmas book: "The former GOP vice presidential candidate is writing A Happy Holiday IS a Merry Christmas, in which she'll focus on Christian values and criticize the 'over-commercialism' and 'homogenization' that have come to define the day. The Associated Press says the book will come out in November."