David Hockney's personal assistant and close friend dies after falling ill at artist's home.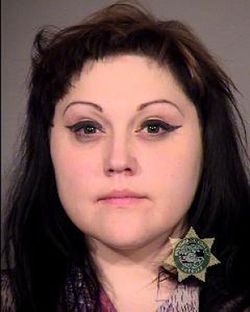 Gossip singer Beth Ditto busted for disorderly conduct.

Utah Scout-O-Rama donations drop from $70,000 to $8,000: "Greenberg said the Scout-O-Rama benefits Scouts because they get to show off their hard work. The sponsors for this year's event include local and national companies.
Chris Arnold, spokesman for Chipotle Mexican Grill, said the company will supply food for the event."

A nice shout-out to Towleroad's Ari Ezra Waldman in Slate.

Dispute on transgender rights unfolds at Colorado school: ""It is an issue that has become more commonplace in recent years as advocacy groups push to ensure that school districts are more attuned to the needs of transgender children."

Korea: Surgery no longer required for transgender people to change legal gender status. "Last Friday Seoul Western District Court ruled in favour of accepting requests from five female-to-male transgender individuals to have their family register listing altered to be classified as male. None of the five has undergone operations "

Bradley Cooper rocks some pink curlers.

VIDEO: A new epic Game of Thrones Season 3 trailer.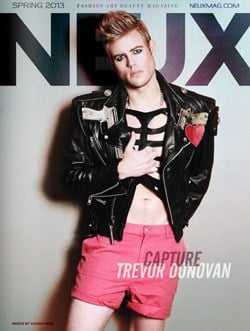 Trevor Donovan gets his guyliner on for Neux magazine. "If I'm not working… I play with my puppy (my dog, get your mind out of the gutter), eat naked, then work out, not naked."

CPAC highlights GOP division on gay rights, marriage.

Aksarbent: A few scenes from last week's heated Nebraska hearings on LGBT rights bills.

Justin Timberlake prepping second album for Fall release? "But following a jam session with JT at SXSW on Saturday night, Roots drummer ?uestlove confirmed a rumor that has been floating around lately: JT is prepping a second album for release in the fall. "Spoiler alert," he wrote on the Okayplayer.com message boards. '20/20 Vol. 2 comes out in Nov. 10 songs now … 10 songs later = 20 vision.' How does Quest know so much?"

Rand Paul introduces "fetal personhood" legislation that would completely outlaw abortion in the United States.

Male model fix: Tomas Guarracino.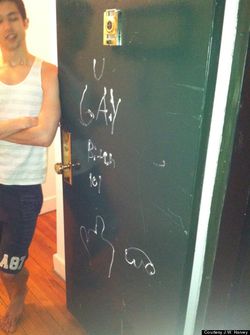 What happened when children were to blame for a hate crime.

Blabbeando takes another look at Orlando Cruz's recent win and the slap on the ass that demonstrates Cruz knows exactly who he is.

Publishing Triangle announces finalists for 2012 Triangle Awards.

Pastor Rob Bell comes out for marriage equality: "I am for marriage. I am for fidelity. I am for love, whether it's a man and woman, a woman and a woman, a man and a man. I think the ship has sailed and I think the church needs — I think this is the world we are living in and we need to affirm people wherever they are."

NYT: NFL pressured on gay rights issues.

Victory Institute to send LGBT organization leaders to Duke: "Funded with a $250,000, five-year grant from The LTR Lewis Cloverdale Foundation, the LGBT Movement Leaders Fellowship will sponsor up to four executive directors in year one to attend the prestigious Duke University Nonprofit Management Program. The program provides a structured and rigorous grounding in the establishment, operation, and continuation of a successful nonprofit. The first class of Fellows will begin this June in Raleigh, N.C."