A unique strain of bacterial meningitis has New York City health officials worried and they are urging "men, regardless of H.I.V. status, who regularly have intimate contact with other men through a Web site, digital application or at a bar or party," to get vaccinated, the NYT reports: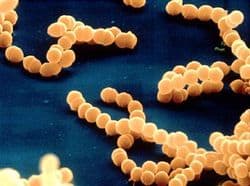 New York City health officials are growing increasingly worried that this strain of meningitis, which is an inflammation of the lining around the brain and the spinal cord, is so insidious that it could suddenly mushroom into a major outbreak, claiming many lives before anything can be done to stop it…
…There have been 22 cases, all among men, of the unique strain since 2010, 13 of them last year and 4 this year, Dr. Varma said. Seven of them have died. Twelve were H.I.V.-positive, a possible risk factor. Ten of the cases were in Brooklyn — in neighborhoods as varied as Bedford-Stuyvesant, Brownsville, Bushwick, Clinton Hill, Crown Heights, Downtown Brooklyn, Dumbo, East New York, Prospect Heights and Williamsburg.
Find a clinic near you that dispenses vaccine, here.
Many of men who are at risk may not identify themselves as either gay or bisexual, even though they are having sex with other men, health officials said. So it is hard to reach out to them through gay organizations, and it is hard to get them to come forward to be vaccinated.
More at the NYT…