In a voice vote, the Senate today confirmed Pamela Ki Mai Chen, a Brooklyn prosecutor, to the federal bench for a seat on the U.S. District Court for the Eastern District of New York. Chen is the first openly gay Asian American on the federal bench.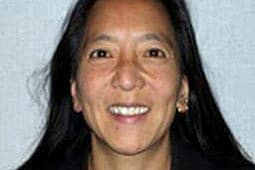 Chen is currently the chief of the civil rights section in the U.S. attorney's office for the Eastern District of New York, where she prosecutes and supervises cases involving hate crimes, color of law violations and human trafficking cases. The New York Chapter of the National Asian Pacific Islander Prosecutors Association lists her as a board member. Chen's parents were immigrants from China, Schumer said.
The Washington Blade adds:
Sen. Chuck Schumer, who recommended the nomination to Obama, praised the Senate for confirming Chen in a statement and said her background will serve her well on the federal bench.
"Ms. Chen's wealth of experience and devotion to public service make it clear that she will be an excellent judge," Schumer said. "Ms. Chen has proven time and again that she is a leader and a pioneer in the legal field. I have every confidence that she will serve her jurisdiction well."
Said Obama at the time of Chen's nomination: "I am proud to nominate this outstanding candidate to serve on the United States District Court bench. Pamela Chen has a long and distinguished record of service, and I am confident she will serve on the federal bench with distinction."