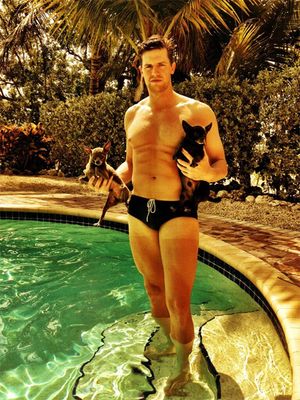 PHOTO OF THE DAY: Reason #1 to be a New England Patriots fan.  
BY SAM GREISMAN
A look back at today's top stories
Chris Hayes and a group of panelists over at MSNBC sat down this weekend and discussed CPAC and how the GOP may view gay rights moving forward. On that note, former McCain aide Steve Schmidt recently told Bill Maher that the Republicans' anti-gay stance is keeping them from attracting young and talented workers. 
More details are emerging about the grisly murder of an openly gay mayoral candidate in Mississippi. Family members say they are confident that this was not a random act of violence but as of yet investigators have not classified it a hate crime. There is some potential good news in Michigan where a federal judge could overturn the state's ban on same-sex marriage as early as Thursday. And a sad farewell to one of New York City's oldest gay bars which is set to close. 
**
ENTERTAINMENT
James Franco is very displeased with Australia for the country's decision to ban his collaborator's other gay film because of its depiction of gay sex. The band Train is taking a stand for gay rights; the group has backed out of the Boy Scouts Jamboree because of the scouts' anti-gay policies. Also check out Darren Criss, Kristen Wiig and Annette Benning (and a Backstreet Boys impersonation) in the trailer for Girl Most Likely. 
**
WINGNUTTERY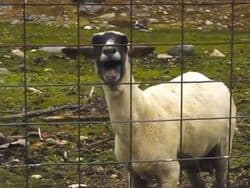 AFA spokeshater Bryan Fischer puts a lot of faith in the ability of gay men to sway straight men to their side. Case in point, he feels that if an NFL team were to sign a gay player it would create a "grenade-like explosion" in the locker room. A Republican from Kansas wants to protect anti-gay service members and the Romneys talk more about being losers. 
**
VIDEOS OF THE DAY
There is no need to look any further, this is truly the most harmful thing that will come from legalizing same-sex marriage. And the interwebz continues to love goats that yell like injured humans.