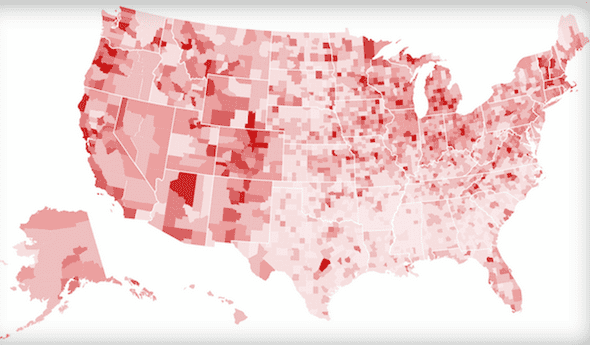 Facebook has released data
for those red and pink social media pro-marriage equality profile pictures you've been seeing all week. CBS News reports:
"Facebook reported that by Tuesday, about 2.7 million
people changed their profile picture at around the time the HRC began
prompting supporters. That number is a 120 percent increase from the
previous Tuesday. While it does not show that each person changed their
picture to the pink-on-red equal sign, the trend suggests that a
significant amount of users showed support for marriage equality. The data also suggests that those closest to 30 years old had the greatest amount of profile updates."
Relatedly, the Roman Catholic Archdiocese of San Francisco has created a few anti-marriage equality versions of the logo (one of which is 'man + woman = child') that it is encouraging people to share. You can sign a petition asking them to remove these inappropriate logos here.