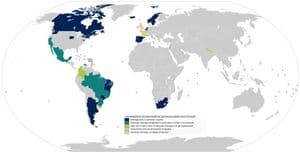 PHOTO OF THE DAY: A map of International same-sex marriage laws.  
BY SAM GREISMAN
A look back at today's top stories
GAY ISSUES
Santa Fe, New Mexico Mayor David Coss is breaking ground by attempting to offer gay couples marriage licenses. Coss cites the fact that the city's definition of marriage is gender neutral. More power to him! Citizens in Finland are tired of being the only Scandinavian country that doesn't allow same-sex marriage and are attempting to force their Parliament's hand. 
Better late than never; after it was reported earlier today that Chipotle was continuing to support the Boy Scouts despite their anti-gay policies, the restaurant chain has pulled out of a Boy Scout event in Utah. The New Jersey teen whose coming out went viral is hoping lawmakers in the state take steps to ban "ex-gay" reparative therapy. And it seems the ACLU might be coming to the rescue of some bullied students in California. 
**
WINGNUTTERY
After being suspended over a rash of homophobic tweets, CNN contributor Roland Martin will be leaving CNN soon and is blaming Jeff Zucker. Also Rachel Maddow is skeptical that the GOP can actually achieve that re-branding they talked about after CPAC.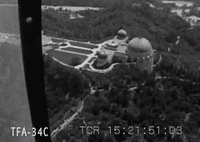 **
VIDEOS OF THE DAY
Model and Personal Fitness Trainer "Go Green" takes part in the second installment of "Interviews with Underwear Models" Swimming Pools! Movie Stars! Take a look at old Hollywood via the air. And if this is the future of mobile phone keyboards, I will never be able to text again.