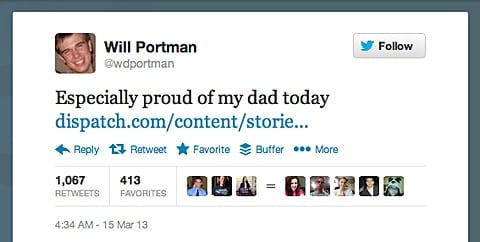 As you may know, Senator Rob Portman (R-OH) last night became the first sitting Republican U.S. Senator to support marriage equality, telling CNN's Dana Bash that he evolved on the issue after his son told him he was gay.
Will Portman, his son, praised his dad on Twitter early this morning, writing "Especially proud of my dad today".
The younger Portman goes to Yale, according to his Twitter profile, and has an interest in "int'l development, prisons, Latin America, whitewater kayaking, @sporcle, lots more."