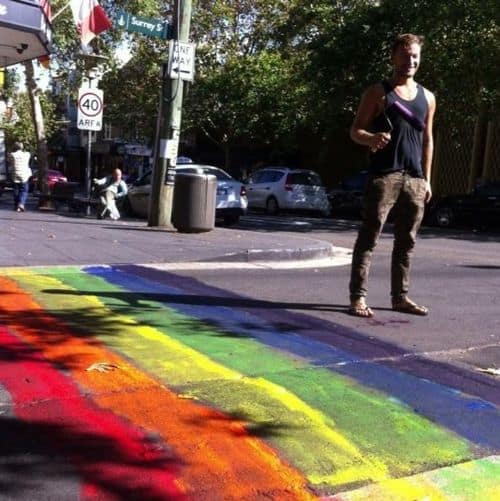 Yesterday I reported on the shameful action by NSW Roads and Maritime Services in Sydney, which stealthily removed a much beloved rainbow crosswalk in the middle of the night.
Now, rainbow crosswalks have begun springing up all over Sydney in response to the removal in a kind of chalk and paint revellion.
The do-it-yourself demonstration even has its own Facebook page.