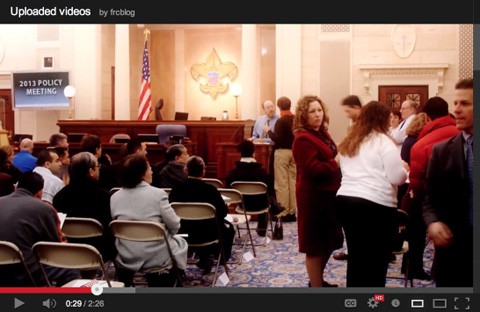 Does the Family Research Council believe thou shalt not lie, thou shalt not steal?
Is their character morally straight?
Apparently not, because supersleuth Jeremy Hooper at Good As You caught them lying and stealing in a video attacking the idea of inclusive scouting. The hate group apparently needed a visual for its video, so they found one and said it was of Boy Scouts officials holding a policy meeting.
Hooper writes:
FRC simply Photoshopped a Boy Scout logo and a "2013 Policy Meeting" placard onto an existing picture that they lifted from another site. The picture in question is actually from the website LegalGeekery.com and is described as being from the United States District Court for the District of Massachusetts: