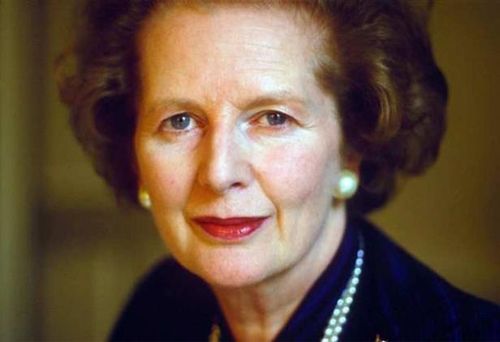 Former Prime Minister Margaret Thatcher has died from a stroke, her press spokesman Lord Bell told news outlets this morning. Thatcher was the longest-serving prime minister of the UK of the 20th Century
Bell's statement according to the Press Association: "It is with great sadness that Mark and Carol Thatcher announced that their mother Baroness Thatcher died peacefully following a stroke this morning. A further statement will be made later."
NYT:
Lady Thatcher had been in poor health for months. She served as prime minister for 11 years, beginning in 1979. She was known variously as the 'Iron Lady,' a stern Conservative who transformed Britain's way of thinking about its economic and political life, broke union power and opened the way to far greater private ownership.
The Daily Beast's Tom Doran details her gay rights legacy:
Here, as with most of her achievements, it's a mixed bag. As a member of Parliament (MP) in the 1960s, she was one of only a handful of Conservatives to vote for the decriminalization of homosexuality, a truly forward-thinking and brave gesture that she deserves a great deal of credit for.
Sadly, as Prime Minister, she would squander much of that credit (ironically enough, for a politician who put such stock in thrift) by lending her support to one of the nastiest anti-gay measures of modern times: the infamous Section 28 of the Local Government Act 1988, which forbade schools from teaching "the acceptability of homosexuality as a pretended family relationship". This was despite the open secret (among Westminster insiders, at least) that several prominent members of her government were themselves gay, albeit in reinforced-steel closets.
More on the repeal of Section 28 here.
RIP.