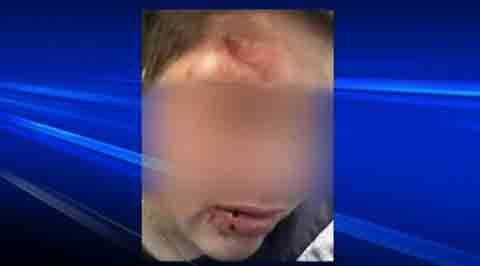 An attack on a 17-year-old lesbian in Calgary, Canada is being investigated as a hate crime, CTV reports:
The 17-year-old lesbian was jumped late Thursday night, shortly after getting off a transit bus near her home.
The victim says a group of four teenagers attacked her, punching and kicking her several times, while using homophobic slurs.
She says one of the attackers recorded the beating on his phone.
"(I'm) pretty shaken up, it's hard not to be scared," says the victim.  "This is my neighborhood and I've always felt safe in it and now I don't. I've had people throw things at me and play 'pick on the lesbian on the bus', and put gum in my hair but nobody has physically assaulted me until now."
The victim says she has a black eye swollen so tight she can hardly open it, a split lip, her mouth and forehead are cut open.
Watch a video report on the attack HERE.