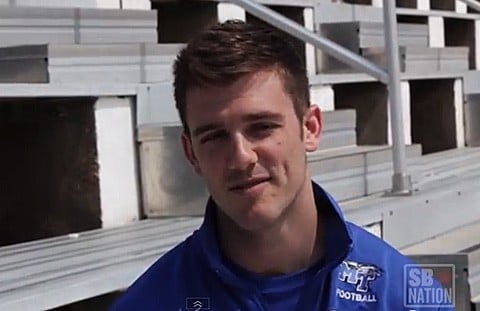 Outsports' Cyd Zeigler interviews Alan Gendreau, a gay former Middle Tennessee State placekicker and devout Christian who wants a shot at the NFL: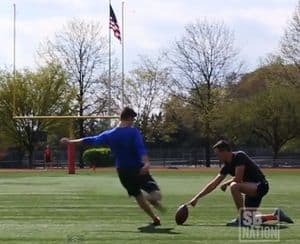 I first met Gendreau four years ago when Outsports ran an anonymous story by sociologist Eric Anderson about the gay kicker. Gendreau was a freshman at MTSU at the time, out to his teammates and embraced by them. He didn't reveal his name publicly at the time because he feared how it would affect both his family and his shot at the NFL.
Now openly gay and 23, with a deep-seated confidence in his sexual orientation, Gendreau wants another shot at the pros. This time, he wants to do it open and honest about who he is. This time, he wants to give it everything he has.
The Orlando, Fla., native knew he was gay at a very young age. He came out to friends and family at 16, started dating boys in high school and had on-again, off-again relationships with men through college.
"When you know, you know," he said with a smile.
Watch Outsports' Zeigler interview Gendreau, AFTER THE JUMP…
And read Gendreau's full story at Outsports.