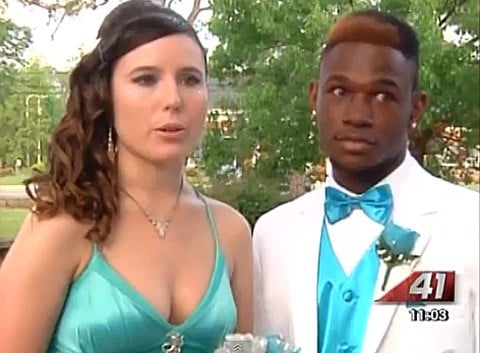 Progress over the weekend in Wilcox County, Georgia, in 2013.
And even so, some residents still felt the need to sponsor a separate 'whites only' prom.
Apparently Governor Nathan Deal couldn't take a side:
Gov. Nathan Deal won't take sides in the controversy over some Wilcox County teens' efforts to integrate their prom. By email, his spokesman, Brian Robinson, said Deal would have no response to a liberal group's call for state officials, including the governor to speak out.
He wrote, "This is a leftist front group for the state Democratic party and we're not going to lend a hand to their silly publicity stunt."
Watch, AFTER THE JUMP…