Radioactive water being pumped out of Fukushima plant at 75 gallons a minute.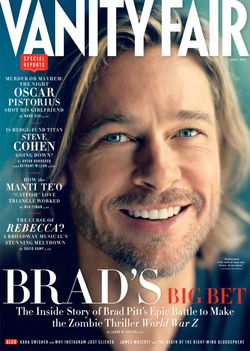 Brad Pitt twinkles for Vanity Fair.


Vietnam: leading on gay rights? "Marginalized only a few years ago, the LGBT community is not only finding support in the legal sphere but has been winning broad acceptance in the media and in public life."

Department of Education to recognize same-sex parents on applications for federal financial aid: "In most instances, the amount of need-based federal student aid these students are eligible for will decrease because of the additional income and other resources used in the calculation of the student's EFC."

Axelrod: Obama cried over Newtown. "He emailed when the news came in and said, 'It's the first time that I cried in the Oval Office.'"

Today is the fourteenth anniversary of the nail bomb attack on the Admiral Duncan pub in Soho, London. "A two minute silence at 6.37pm will mark the moment when the Soho nail bomb left in a sports bag in the crowded bar was detonated killing three people and injuring over 80 more."

Jake Gyllenhaal and Jude Law hang out in NYC's East Village.

James Franco tweets a photo of his naughty birthday cake.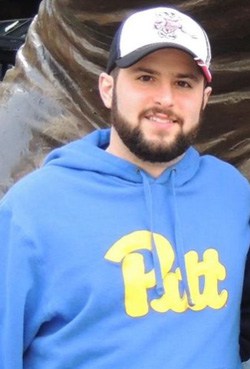 Jason Collins inspires young sportswriter to come out: "I'm tired of putting on the charade of being straight. I grew up in a very small town that isn't too accepting of diversity. There was one gay kid and one black kid in my school and both were bullied mercilessly. I didn't partake in the bullying – I'm the kind of person who stays away from conflict, even when I probably should confront something – but I just stood by and let the jocks tease the only gay person in town who had the guts to be himself. For that, I'm ashamed."

FOX News downplays, mocks first openly gay NBA player Jason Collins: "Despite the significance of Collins' announcement, Fox News barely covered the story, dedicating less than ten minutes on April 29 to the story – significantly less time than coverage on CNN (48 minutes) and MSNBC (29 minutes) –  according to an Equality Matters analysis:"

Five new minutes of footage from The Great Gatsby.

NYC community forum to assess what it's like to have lived through the AIDS epidemic: "The evening begins at 7 pm with an excerpt from the Oscar-nominated documentary How to Survive a Plague, followed by a panel at 7:15 pm and an open discussion at 8:30 pm. The evening will be hosted by the Tony Award-winning star of Angels in America Stephen Spinella, with a panel featuring Jesus Aguais, Dr. L. Jeannine Bookhardt-Murray, Dr. Mark Brennan-Ing, Jim Eigo, Joe Jervis and Peter Staley, moderated by Dr. Perry N. Halkitis."

Mitch McConnell tries to make a funny.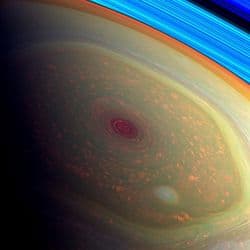 Saturn's massive storm.

Hurricane Sandy released 10 billion gallons of raw sewage into NY and NJ waterways: "The total amount of waste spewed by Sandy could cover all of Central Park, with sewage 41 feet high, the report said."

Rebel Wilson hits The View.

Homophobia is 'the norm' among French footballers: "The poll, led by sports psychologist Anthony Mette for the amateur football club 'Paris Foot Gay,' found that 41 percent of professional players from France's top two football divisions appeared to hold homophobic views. Among the 121 professional footballers, drawn from 13 clubs, 63 percent said they would be surprised if a teammate revealed he was gay, 'because it's a taboo subject.'"