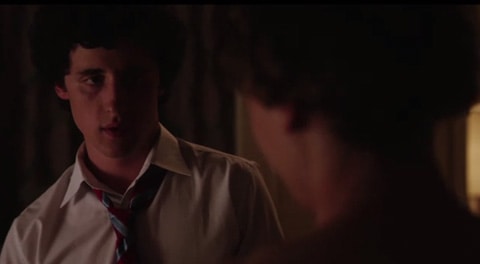 In the House, a film that's being talked about as gay French filmmaker François Ozon's international breakthrough, opens in limited release on April 19 and features Fabrice Luchini as a frustrated author – married to gallerist Kristin Scott Thomas – who becomes swept up in the writing of a precocious student.
Here's an exclusive clip from the film that displays some of Ozon's interest in exploring sexuality.
In the clip, Claude (Ernst Umhauer) has been writing about his time spent in the house of his best friend Rapha (Bastien Ughetto). As he spends more and more time there tutoring Rapha, Claude begins to write about the family's private life. But the more he describes the house, the more he begins to blur the line between reality and fantasy.
Check it out, AFTER THE JUMP…