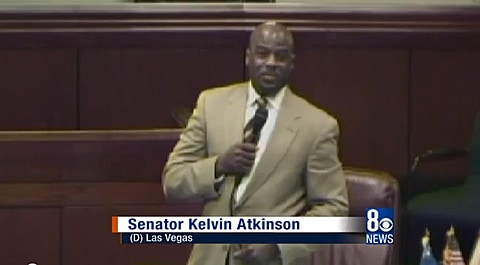 Yesterday I reported that Nevada state senator Kelvin Atkinson had come out of the closet during debate before the body voted to repeal the state's ban on same-sex marriage.
Now, via TNCRM, comes the video.
Said Atkinson: "If [marriage equality] somehow interrupts your marriage, then your marriage was in trouble in the first place."
Watch, AFTER THE JUMP…