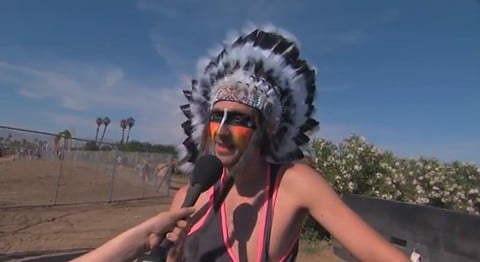 "Did you know that Coachella is actually the American Indian word for dumb white guy?"
Heard of Doctor Slo-Mo and the GI Clinic, Shorty Jizzle and the Plumber Cracks, The Obesity Epidemic, Get the F**k Out of My Pool, or The Chelsea Clintons?
These Coachella attendees have, and they're very big fans.
Watch, AFTER THE JUMP…