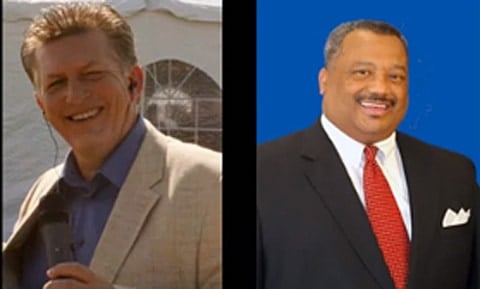 Fred Luter, President of the Southern Baptist Convention, agreed with religious right talk show host Rick Wiles late last week that there is probably a connection between Kim Jong-un's sabre-rattling against the United States and the Supreme Court's consideration of marriage equality and the debate over gays in the Boy Scouts, Right Wing Watch reports: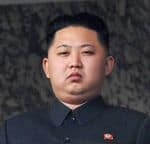 Wiles: You know at precisely the same time the Supreme Court is hearing these arguments on same-sex marriage in Asia a crazy man in possession of nuclear weapons, Kim Jong-un, is openly saying: I have ordered our military to position our rockets on US targets in Hawaii, Japan, Guam and the mainland of the United States. He has gone into a full state of war this week. I don't know, Pastor Luter, I don't know if anybody is — I know they're not — they're just not putting this together. You got this happening over here and you got this happening over here: could the two be connected? Could our slide into immorality be what is unleashing this mad man over here in Asia to punish us?
Luter: It could be a possibility, I'm not that strong in prophecy but I would not be surprised that there's not a connection there simply because of the fact we've seen it happen in scripture before. I would not be surprised that at the time when we are debating same-sex marriage, at a time when we are debating whether or not we should have gays leading the Boy Scout movement, I don't think it's just a coincidence that we have a mad man in Asia who is saying some of the things that he's saying.
Listen, AFTER THE JUMP…