Woodstock icon Richie Havens dead at 72.

Your tax-free internet shopping sprees are about to end.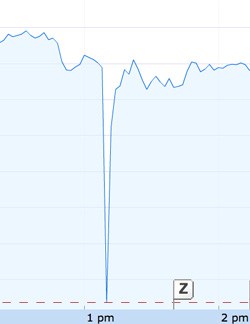 AP Twitter hack reporting explosions at the White House, Obama injury sends markets into temporary panic.

Video: Reese Witherspoon's arrest.

Backers of fired gay high school teacher speak out: "Yesterday, about 120 of them met at Studio 35 in Clintonville to begin hashing out a campaign not only to return Hale to her physical-education job at the school but to persuade the diocese to strip its employment contracts of morals clauses that allow it to fire gay faculty members."

Senator Max Baucus (D-MT) to retire.

Teachers, pupils and union members march through Accrington, UK in memory of trans teacher Lucy Meadows.

France's 'San Francisco' prepares to hold first gay wedding: "In a month's time, France will finally hold its first same-sex wedding. Vincent and Bruno will be exchanging vows in Montpellier, a southern city known to homosexuals as the 'French San Francisco' because of its thriving homosexual community."

Justin Bieber got a new tattoo. It's a carp.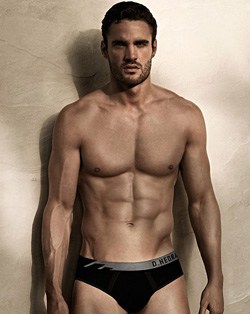 Thom Evans for D. Hedral Seamless Undies.

Portland gay-friendly burger joint Hamburger Mary's to close: "Staff would not elaborate as to why this Mary's franchise is closing, confirming only that tonight is its last night in business."

Boston bomber Tamerlan Tsarnaev probed in 2011 triple murder.

Michelle Bachmann endorses World Net Daily prayer event that likens homosexuality to terrorism.

Democratic strategist Nation Hahn, who worked on the campaign against North Carolina's Amendment One, hospitalized after he and his wife were hurt in a stabbing attack inside their home.

Father of gay teen Jadin Bell, who committed suicide, to walk cross-country to raise awareness about bullying: "Bell will walk 5,000 miles from Oregon, dipping down into some southern states (Texas, Arkansas, Louisiana) and then up through Pennsylvania and New York before finally finishing along the Delaware coastline. Along the way, he will pop into schools to give lectures on the effects of bullying and to promote Faces for Change, an anti-bullying foundation that was established after Jadin's passing. In an article in the La Grande Observer, Bell says his trek through Philadelphia will be symbolic, because an eighth-grade trip Jadin took to some of Philly's historical sites was 'the highlight of his life.'"

Mariano Ontanon found the right occupation.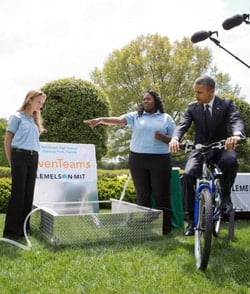 Science at the White House.

Rep. Louie Gohmert (R-TX) cites the Mark Foley page ascandal to defend the Boy Scouts ban on gays.

Giant African snails invading Florida: "This snail is very dangerous in that it can cause meningitis, eat plants and even eat the stucco on homes in Florida. The monster snails can lay a hundred eggs a month and live up to eight years. In eighteen months, Florida has collected 120,000 of these critters."

Ricin suspect freed: "Paul Kevin Curtis, an Elvis impersonator from Corinth, Mississippi, was charged with sending a threat to the president last week after letters containing the poison triggered security scares around Washington. But a preliminary hearing that had been scheduled to continue on Tuesday was canceled and Curtis was released. There is a bond attached to his release, but the conditions of the bond are under seal at this point, said Curtis' attorney, Christi McCoy. She said her client has been framed by someone who used several phrases Curtis likes to use on social media."