Mouseketeer Annette Funicello dead.

Bravo cancels Kathy Griffin's talk show after two seasons.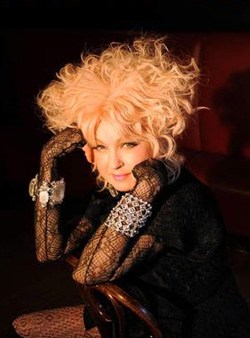 Cyndi Lauper talks Kinky Boots: "Sometimes a man doesn't dress up like a woman because he wants to be a woman," says Lauper of the fetishistic footwear. "He dresses like a woman to make him feel more like a man."

VIDEO: One Direction's Harry Styles pantsed by bandmate.

New discovery explains why red meat increases risk of heart disease: "Stanley Hazen at the Cleveland Clinic Lerner Research Institute in Ohio and colleagues fed mice a diet high in carnitine, a nutrient found in large amounts in red meat and also added to energy drinks. The team found that this increased the incidence of atherosclerosis, a thickening of the artery walls."

Gay clash reported in Jamaica…

Stories & Queer, a traveling reading series that aims to provide a space for local and national readers and listeners to connect. "Even though the LGBTQ community is on the brink of historic advancements in equal rights, bullying and anti-LGBTQ speech is still pervasive. The Stories & Queer reading series steps in to embrace queer and queer-friendly poets and writers who express themselves, the issues/ideas most important to them."

James Franco is also obsessed with Ryan Gosling.

Here's a promo clip for the final season of Dexter.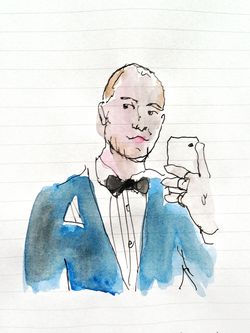 Grindr illustrated.

NJ state senator Barbara Buono turns campaign's focus to gay rights: "I've always been a progressive and this is in keeping with my philosophy. So it's not a strategic move on my part."

Zambia arrests human rights activist Paul Kasonkomona after TV appearand urging recognition of gay rights: "Police said they were following orders from top officials in the police force."

Biden was a looker.

Rev. Bill Keller challenges Bill O'Reilly to $10,000 debate over his Bible thumper remarks. "O'Reilly says that those who support God's plan for marriage lose the argument because all they can do is 'thump the Bible.' Let him put his money where his mouth is. We will each put up $10,000 to the charity of our choice, he can make his case for gay marriage, and I will ONLY use the Bible to make the case for traditional marriage," Keller said.

A round-up of Hillary 2016 hype.

Marc Jacobs and Harry Louis hit the beach in Rio.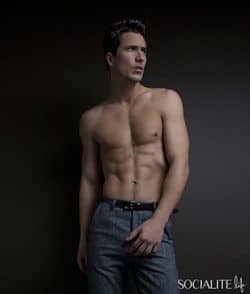 Male model fix: Jeremy Santucci.

Anti-gay Blue Dog Democrat Stephanie Herseth Sandlin lusting for a D.C. comeback.

PHOTOS: A gay wedding on the Brooklyn Bridge.

Chelsea Clinton leaves open the possibility of political office: "Right now I'm grateful to live in a city, in a state and a country where I strongly support my mayor, my governor, my president, my senators and my representative…If at some point that weren't true and I thought I could make a meaningful and measurably greater impact, I'd have to ask and answer that question."

An open letter to LGBTQ high school students considering Texas A&M: "As you decide where you will attend college, please don't make an assumption about Texas A&M based on a misguided minority. I promise, it is not representative of the education or values that we are taught to uphold. I'd hate for you to miss out on the opportunity to be a part of this family, based on the primitive views of very few."