Democratic strategist Nation Hahn's wife dies after couple stabbed at home.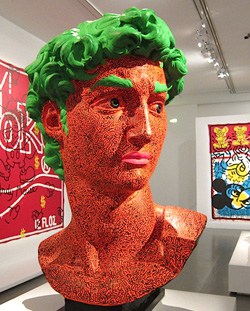 Keith Haring retrospective opens at Musée d'Art Moderne de la Ville de Paris: "A subversive, militant Pop icon, Haring was committed to social causes throughout his life: even when very young, he was driven by an urge to change the world."

American Idol tried to replace Mariah Carey with J Lo mid-season.

Dissenting Boy Scout groups submit alternate proposals for ending ban on gay scouts and leaders: "The Los Angeles Council proposal, according to a press release it put out on Tuesday, would 'expressly implement a policy of nondiscrimination' and change the policy to read 'membership and adult leadership positions are open to persons regardless of their sexual orientation.'"

Gavin Newsom to receive GLAAD Award in SF.

Pennsylvania trans student denied chance at prom king: "With his friends around him last Wednesday in the cafeteria ready to vote, they realized his name was on the ballot, but on the wrong side. Issak was listed as Sierra Wolfe, prom queen candidate."

André Balazs opening hotel on Shelter Island for the summer.

George Bush, a good man?

Darren Criss announces solo album, summer tour.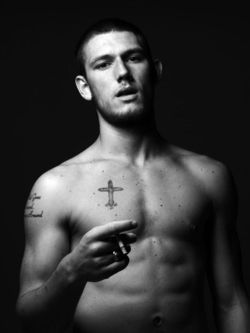 Gus van Sant shoots pitch tape for 50 Shades of Grey with Alex Pettyfer.

Boston bomber Tamerlan Tsarnaev influenced by Alex Jones' conspiracy theory site Infowars. "I've seen this before," Jones said. "The federal government trying to connect me to tragedies. That's the media and the government's own conspiracy theories."

Suspected bomber gets all-star defense team: "No, he could not afford an attorney. As a result, Tsarnaev, 19, who is facing the possibility of the death penalty for his alleged role in last week's terror attack, will be represented by one of the most experienced and well respected public defenders in the country, Miriam Conrad. Conrad heads the Federal Public Defender Office in Boston and her resume includes defending 'shoe bomber' Richard Reid in 2001 for trying to blow up a Paris to Miami jetliner."

Kylie Minogue working with Pharrell.

Tanzania's elephants being killed at record pace.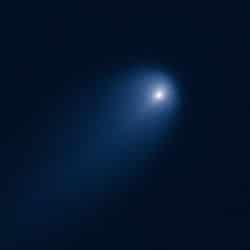 Comet of the century on its way.

Senator Jeff Merkley (D-OR) bullish on ENDA: ""Part of the reason it's exciting to me is I led the fight in Oregon for basic rights," Merkley said. "It was a huge honor to have Sen. Kennedy ask me to carry the torch on this bill. And I want to fulfill the responsibility he gave me of getting the bill passed in the Senate. I think we're going to be a lot of closer. We have a chance of getting this done, and getting it done this year."

The most beautiful woman in the world?

Groundbreaking bill on the table in Philadelphia: "We're very optimistic of it's chances of passing. If the bill's unanimous bi-partisan support of the Labor & Civil Service Committee on April 11 … and an endorsement of the Equality Tax Credits by the Chamber of Commerce [is any indication], tomorrow will mark a major leap forward for Philadelphia's reputation as one of the most LGBT-friendly cities in the U.S."