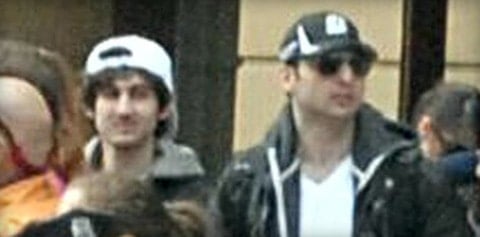 (Dzhokhar Tzarnaev, left, still at large. His brother Tamerlan, right, is dead)
Developing…refresh for updates.

Live broadcast from CBS below.
The hunt for the Boston bombers developed quickly and violently this morning, NBC News reports:
With a bomb strapped to his chest, one of the Boston Marathon suspects was killed early Friday after he and his accomplice robbed a 7-Eleven, shot a police officer to death, carjacked an SUV and hurled explosives out the window in an extraordinary firefight with law enforcement, authorities told NBC News.
The second suspect — the one in the white hat in photos released by the FBI — was on the loose, and police ordered people in the Boston suburb of Watertown to stay in their homes and businesses not to open. Boston shut down its buses and subway system for the hunt.
The suspects are brothers with the last name Tsarnaev, law enforcement officials told NBC News. Two law enforcement officials told NBC News that both men had international ties, had been in the United States about a year, were in their early 20s and had military experience.
Video of the Watertown shootout (all you hear is the gunfire):
Suspect 1 was shot by police and brought to Beth Israel Medical Center. He arrived at the hospital under cardiac arrest with multiple gunshot wounds and blast-like injuries to his chest. The second suspect fled on foot, leading to the tense manhunt that is still underway at this hour.
"We believe this to be a terrorist," said Boston police Commissioner Ed Davis. "We believe this to be a man who has come here to kill people. We need to get him into custody."
A transit officer was seriously wounded during the exchange of gunfire, officials said.
The transit officer has now been identified as Richard H. Donahue, Jr., 33, and is in the hospital.
Early reports to AP are that the brothers are from a Russian region near Chechnya and lived in the U.S. for at least a year. Dzhokhar Tzarnaev, 19, a resident of Cambridge, is the bombing suspect #2 still on the loose.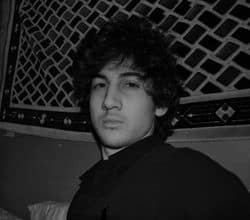 What we know about Dzhokhar Tzarnaev here. Here is his Russian Facebook account. This is possibly his Twitter account.
The second suspect, now dead, was Dzhokhar's brother Tamerlan Tzarnaev. He was 26 and born in Russian and has been a legal permanent resident since 2007, according to NBC News.
Apparently Tamerlan was an amateur boxer:
Tamerlan,
who studies at Bunker Hill Community College in Boston and wants to
become an engineer, took the semester off from school to train for the
competition. Tamerlan fled Chechnya with his family because of the
conflict in the early 90s, and lived for years in Kazakhstan before
getting to the United States as a refugee.
Originally
from Chechnya, but living in the United States since five years,
Tamerlan says: "I don't have a single American friend, I don't
understand them."
A user with the same name created a YouTube 'Terrorists' playlist.
A manhunt is still underway near Watertown and Cambridge for #2:
"I just want to speak to the community of Watertown. We need your help now. We are asking everyone to shelter into your place," Watertown Police Chief Edward Deveau said. "The Watertown community has always stood strong. We need them to do that today."
Media and public are being warned to stay away from Norfolk street in Cambridge where there is a dangerous and fluid situation this morning.
MIT, Harvard, Brandeis, BU, BC, Boston Conservatory, Bentley, Suffolk, Northeastern, Simmons, Berklee, Wheelock, Wentworth Institute of Technology, Emmanuel and Emerson canceled classes today.
Amtrak service is suspended between Boston and Providence.
8:02 am: Boston Police Commissioner Ed Davis said the "shelter in place" recommendation is in place throughout Boston. Everyone in Boston is being asked to stay inside.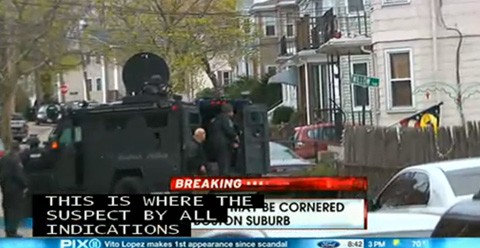 LIVE CBS STREAMING VIDEO:
Their father called his son "a true angel":
Visit NBCNews.com for breaking news, world news, and news about the economy
The suspects' uncle demands Dzhokhar turn himself in and beg forgiveness for putting shame on the Chechen people: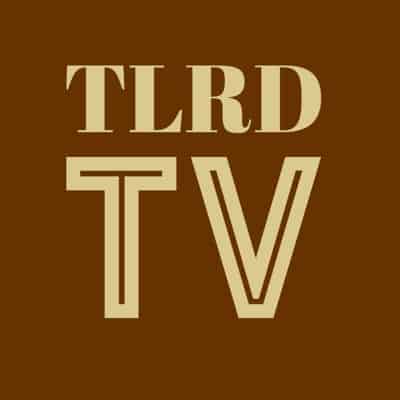 12:35 pm ET.
Investigators held a press conference and said they're going house to house in the Watertown area. They have new leads coming in but no apprehension of the second suspect yet. They also announced there will be a controlled explosion in Cambridge this afternoon.
Ex-classmates talk about Dzhokhar Tsarnaev: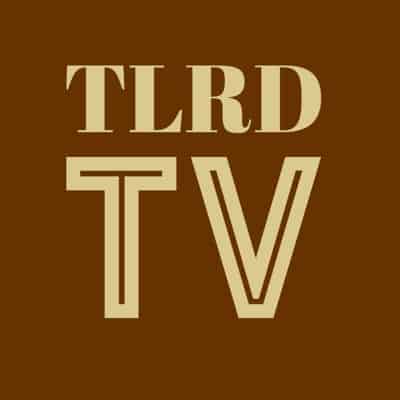 The aunt speaks: