Pennsylvania Rep. Mark Cohen has introduced a civil union bill in Pennsylvania.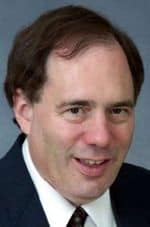 Philly Mag's Josh Middleton reports:
According to a press release I received from Cohen's office, the bill would define a civil union "would make all state laws applicable to marriage also applicable to a civil union. The bill also would allow reciprocity for civil unions performed legally in other states and the recognition of same sex-marriage in other states as civil unions in Pennsylvania."
In the press release, Cohen calls civil unions exactly what they are: a "middle-of-the-road compromise position between constitutionally banning and permitting gay marriages." And just to appease those religious dissenters, he states that, "Nothing in this bill would require any religion or any clergyman to perform any ceremony uniting people in a civil union. This legislation will merely offer committed gay couples the same legal rights that are bestowed upon married people without the status of marriage."
In other LGBT-related Pennsylvania news, the Philadelphia City Council has voted to approve a broad LGBT health benefits bill, PGN reports:
Bill 130224, which passed with a 14-three vote, would not only give a tax credit incentive to businesses that offered employee health plans that would include same-sex partners and children, but it would also include a substantial amount of benefits to the transgender community as well.
The bill ,which was introduced by Councilman Jim Kenney, would revamp the city's health care plan to ban discrimination against non-union transgender city employees and would instate a Transgender Health Tax Credit that would allow companies to offer healthcare specific-needs to the transgender community.
City buildings would also be required to provide gender-neutral bathroom and would also ban employment discrimination in the city's non-discrimination law.