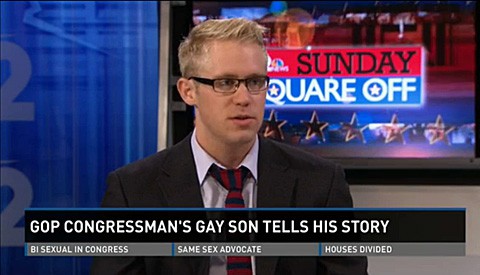 Matt R. Salmon, the son of Rep. Matt Salmon (R-AZ), talks about his father and his father's public opposition of marriage equality, with KPNX.
Said Salmon: "It's hard for me to understand that people will jump to the conclusion that he's anti-gay, he's a bigot. When really, yeah he doesn't support gay marriage, but that doesn't make him a bigot at all."
Salmon also reveals that he was in 'reparative therapy' and the hardest moment he had in his relationship with his father was when he decided to stop doing it:
"It was probably while I was in college, at ASU, and I had just decided that I was no longer going to do reparative therapy, and it was hard for him. We still had a loving relationship but it was difficult for him to accept."
Watch, AFTER THE JUMP…