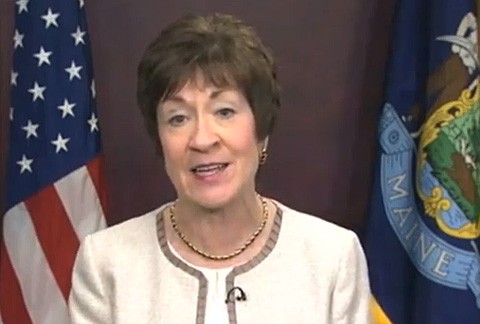 Amid speculation that Senator Susan Collins (R-ME) might be evolving like Rob Portman and Mark Kirk on marriage equality, the HuffPost made an inquiry. Nope:
"My view is the same that it's always been," Collins told The Huffington Post. "I think this is a matter of state law."
Collins, a moderate Republican up for reelection in 2014, said states have traditionally handled family law and should continue to do so. She noted that she voted twice, in 2004 and in 2006, against federal constitutional amendments to ban gay marriage because, "I believe it should be left up to the states."
She declined to elaborate on her own personal views about gay marriage, instead reiterating that the matter should be left up to states to decide.