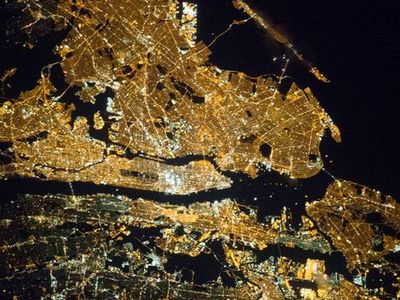 PHOTO OF THE DAY: A shot of glimmering New York by night.  
BY SAM GREISMAN
A look back at today's top stories
WINGNUTTERY
In what seems like something out of a terrible April Fools joke, a pre-pubescent little boy was spotted trolling hate out in front of a LGBT-friendly church on Easter Sunday in North Carolina. In an equally embarrassing display, conservative pundit Bill Kristol thinks that GOP members who have recently announced their support for gay marriage are pathetic. He also mentioned that 20-somethings "don't know anything." Well we know not to listen to you Bill! 
A Republican chairwoman from Georgia believes that gay marriage will lead to widespread fraud. She's also quoted as saying that gays don't have "the equipment to have a sexual relationship." This lady needs to do some internet research. And a Baptist preacher sees a relationship between North Korea wanting to nuke us and gay marriage and the Boy Scouts. 
**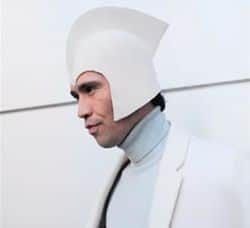 GAY ISSUES
Meet The Press spent some of Sunday discussing gay marriage with a wide-ranging panel that included Al Sharpton, Rob Reiner and NOM wingnut Brian Brown. Vikings Punter and gay-rights advocate sat down with Anderson Cooper to discuss the possibility of an NFL player coming out and had a message for all anti-gay football players. 
The Human Rights Campaign apologized today for it's mistreatment of queer immigrants and trans activists during last week's historic arguments at the Supreme Court. Also check out this powerful open letter to the Supreme Court from a gay couple with three adopted kids. 
**
VIDEOS OF THE DAY
Musicians Eve and Cobra Starship have teamed up to sing a song for bullied kids. Bill Cunningham, The New York Times'  man-on-the-street, has announced that a men's fashion revolution is in full swing. 
And the White House has a special April Fools Day message for us!