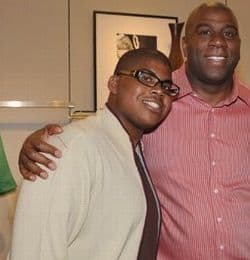 BY SAM GREISMAN
A look back at today's top stories
GAY ISSUES
David Letterman broke the rule of political neutrality that most late night hosts stick to when he had Rachel Maddow on his show and laid into the ridiculousness of the anti-gay marriage arguments. Stephen Colbert had some choice words for the Georgia Chairwoman who claimed that gay marriage was all about free benefits, cuz we know straight guys always jump at a chance to seem gay! Jon Stewart also picked apart the GOP's attempted rebranding efforts. 
Welcome Magic Johnson to the list of celebrities who support their gay children, as the hall of famer sat down with TMZ for a lengthy and quite powerful interview about his support and love for his son EJ. And there has been a flurry of action in the small town of Bisbee, Arizona where the town approved civil unions, a decision which the Arizona Attorney General isn't too pleased about. Well during the meeting leading up to the civil unions vote, check out this powerful and impassioned speech from a Bisbee gay man. 
**
WINGNUTTERY
Long live bigotry at Texas A&M University where the school senate has basically voted to allow religious-based discrimination against LGBT campus groups. A gay reporter from Minneapolis has been fired after a story, which included a pretty un-PC joke, made it to print. The Baptist leader who made incredibly ridiculous remarks about North Korea's nuclear build-up being a result of America's acceptance of gays, went on Anderson Cooper 360 and continued to spout some crazy. The gay son of Arizona's anti-gay congressman said he understands where his father is coming from.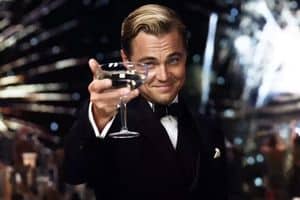 Michael Reagan, son of former President Ronald Reagan, pretty much admitted to Piers Morgan that he says anti-gay things just to get on TV. Ronald Reagan's daughter Patti Davis believes that her father would have supported same-sex marriage. And the religous right continues to come after Bill O'Reilly for that "bible thumpers" comment, this time Bryan Fischer of AFA called him a "pompous, arrogant windbag." Well, I certainly can't argue with that. 
**
ENTERTAINMENT
Very sad news in the entertainment world today where the Chicago Sun-Times has reported that Roger Ebert, titan of film criticism, has died at the age of 70. RIP
Two great trailers for your viewing today; first take a look at the premiere ad for "Bridegroom" which is a documentary about gay love lost. Also here is the newest trailer for Baz Luhrmann's pop-infused Great Gatsby.