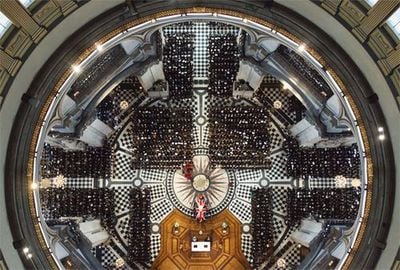 PHOTO OF THE DAY: A birds-eye view of Margaret Thatcher's funeral.  
BY SAM GREISMAN
A look back at today's top stories
BOSTON BOMBING UPDATE: Despite numerous reports to the contrary it appears that there is no suspect in custody in Boston. 
**
GAY ISSUES
New Zealand has the become the 13th nation in the world to legalize same-sex marriage after their parliament approved a bill that will take effect in August. It was a joyous scene as the bill passed and the parliament broke into unexpected song. The country's MP Maurice Williamson was the undoubted star as he delivered a hilarious and wonderful speech just before the vote. Now the race is on for the position of 14th country to legalize gay marriage, will it be Colombia?
After previously stating that her father and Former President Ronald Reagan would support same-sex marriage, Patti Davis is now saying that her mother Nancy Reagan is also pro-gay rights. And two more deaths have been attributed to the recent outbreak of a deadly form of meningitis. 
**
WINGNUTTERY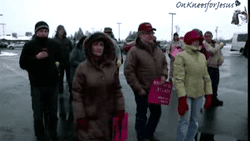 National Republicans have cut ties with former South Carolina Congressman Mark Sanford and his new bid for Congress because his ex-wife caught him trespassing and you really can't bounce back from that. The apparent front-runner in Paraguay's presidential election is no fan of gays as he said he would shoot himself in the testicles if his son were to tell him that he was gay. Also have you ever wondered what would happen if someone had an anti-gay marriage rally and no one came?
**
ENTERTAINMENT
Macklemore and Ryan Lews go on an odyssey in their video for "Can't Hold Us". Here is the latest trailer for Man of Steel featuring a super chiseled Henry Cavill. And take a peek at In The House which is being hailed as gay French director Francois Ozon's breakthrough film. 
**
VIDEOS OF THE DAY
If you are prone to vertigo you probably should steer clear of this video of a wingsuit dive into a tiny cave. Also Jon Stewart and Stephen Colbert each praise the bravery the people of Boston have shown over the past couple of days.