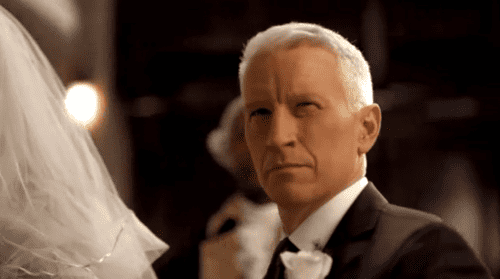 Last night's season finale of Saturday Night Live was full of several funny gay-themed skits. There was one promoting New Xanax, which relieves the stress of attending spectacular gay summer weddings, and another in which Ben Affleck's "ex-gay" character tries to pray the gay away. He doesn't.
SNL also included a grand farewell for Bill Hader and his character Stefon, who is seen about to marry Anderson Cooper.
Watch two of the three (the Ben Affleck clip can be found here), AFTER THE JUMP.