Abdellatif Kechiche's romantic, coming-of-age lesbian drama Blue is the Warmest Colour won the Palme D'Or, the top prize at the Cannes Film Festival on Sunday night, the NYT reports: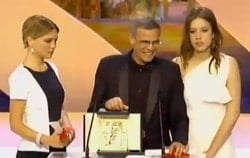 From the stage, Steven Spielberg, the head of the competition jury, announced that he and the other jurists had decided to formally recognize not only the movie's director, Abdellatif Kechiche, but also its two young actresses, Adèle Exarchopoulos and Léa Seydoux. This unusual, perhaps unprecedented step acknowledged the contributions of both women, who appear naked in several sex scenes, but it also took some auteur sheen away from Mr. Kechiche, suggesting that the jury had engaged in intense back-room negotiations. For much of the festival the critical favorite had been "Inside Llewyn Davis," a period story from Joel and Ethan Coen about a New York folk singer trying to make it in 1961. The Coens' film won the Grand Prix, but they were not in attendance.
Mr. Kechiche, Ms. Exarchopoulos and Ms. Seydoux took the stage together to accept their award — although only one Palme was visible — and exchanged hugs and kisses as the audience cheered and clapped for several long minutes.
Watch a report on the festival winners plus two clips from the film, AFTER THE JUMP…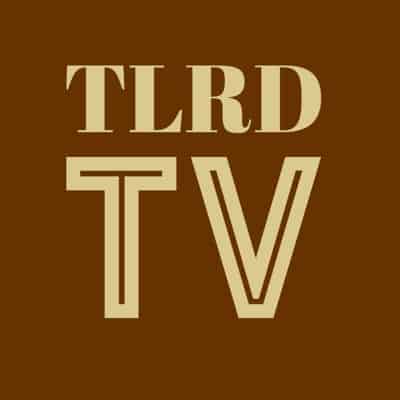 Two scenes from the winning film: