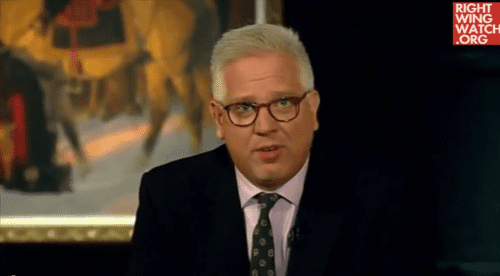 Glenn Beck can spot a conspiracy from a mile away, and on his program last night the conservative pseudo-professor certainly delivered, claiming that an interview by CNN's Wolf Blitzer this week was the workings of a CNN producer "sympathetic to the atheist plight," Right Wing Watch reports.
The interview in question is from Tuesday, when Blitzer asked a woman who survived this week's massive tornado in Oklahoma, "Do you thank the Lord?"  In the interview, the woman laughed and responded disarmingly, "I'm actually an atheist," and the two shared a moment of awkward laughter.
To Beck, though, the question "just wasn't natural," and therefore must have been a plant by some producer who thought it was important "to point out that in the middle of the heartland, there are atheists there too."
Although Beck said the question "doesn't have to be nefarious," he went on to situate the interview as part of something much larger:
"We are not fighting against flesh and bone.  We are fighting the forces of spiritual darkness.  It doesn't matter what people's intent are.  I will tell you: that was there for a reason."
Watch, AFTER THE JUMP…