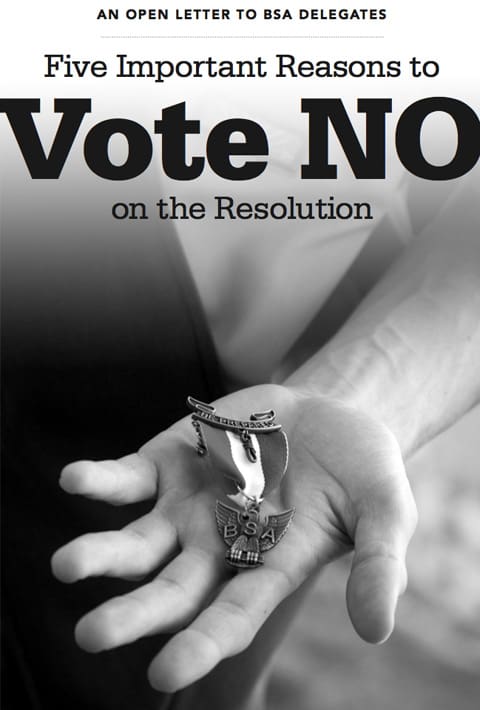 The Family Research Council, an SPLC-designated hate group, is running a full-page ad today in the Dallas Morning News urging the Boy Scouts to uphold its ban on gay scouts and leaders, Good As You reports.
They simply don't believe in the concept of well-adjusted LGBT people and don't want us to have rights, opportunities, or basic peace of mind. Let's be clear here: That is the underlying drive that's informing this whole thing.
Check out the ad below.
The BSA is planning a vote today on the proposal to lift the ban on gay scouts (and keep the ban on gay leaders).
Earlier…
Gay Boy Scout Camp Counselor Fired on Camera After Coming Out: VIDEO [tlrd]
Boy Scouts to Vote Today on Proposal to Lift Ban on Gay Scouts [tlrd]
Rep. Jim Bridenstine Blasts 'Intolerant Left' for Bullying the Boy Scouts: VIDEO [tlrd]
SPLC-designated "hate group" encourages Boy Scouts to back discrimination