Hot 97 DJ Mister Cee sought to clear up speculation surround his arrest last week for allegedly soliciting an undercover police officer posting as a prostitute, MTV reports: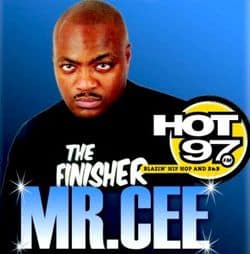 The legendary turntablist, who broke some of rap's biggest acts, including the Notorious B.I.G., took to the airwaves Monday to tell listeners his side of the story concerning his arrest last week after allegedly soliciting an undercover police officer posing as a prostitute.
Numerous outlets reported that the solicited prostitute was male, so the disc jockey, born Calvin Lebrun, directly refuted those claims on air.
"I am not gay," Mister Cee told program director Ebro Darden on the station's morning show. "They tried to turn it around and say the female officer was a male officer. It was a sting operation." …
Despite the former Big Daddy Kane DJ's adamant claims that the officer was female, rumors abound that this incident, combined with 2011's charge of engaging a male prostitute named "Brook-Lyne," proves that when it comes to sex, he prefers the company of men.
"Let's say if I'm lying, that's my choice," Cee said. "If I'm lying and I chose not to come out, that's my choice."
Listen to his appearance on Hot 97 this morning, AFTER THE JUMP…