Doors keyboardist Ray Manzarek dies at 74.

UK marriage equality bill clears House of Commons in 366-161 vote.

Marine Corp boot camp attendee reports being called 'faggot' by drill instructors 10-50 times a day.

Christian Bale parts ways with his hair.

NYPD to increase police presence in response to anti-gay violence: "In the wake of last weekend's deadly shooting on a street in Greenwich Village, officials said Monday that police would increase their presence in the Village and nearby neighborhoods through the end of June — gay pride month."

"Ex-gay" group NARTH encourages Boy Scouts to continue discriminating against gays.

18-year-old invents supercapacitor that will enable smartphones to be charged in 20-30 seconds instead of hours.

The compound in the Mediterranean diet that makes cancer cells mortal? "One way that cancer cells thrive is by inhibiting a process that would cause them to die on a regular cycle that is subject to strict programming. This study in cells, led by Ohio State University researchers, found that a compound in certain plant-based foods, called apigenin, could stop breast cancer cells from inhibiting their own death."

Behind the Candelabra cast hits Cannes.

Ricky Martin takes his twins to the park.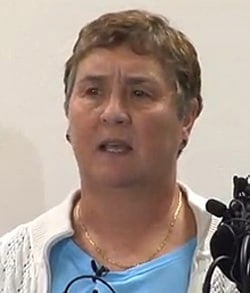 Frank Bruni meets Carla Hale, Catholic school gym teacher fired for being gay.

ESPN analysts: what's up with the gay stigma in the WNBA?

Gay marriage battle in France to play out on local level: "With the country's highest court the Constitutional Council rejecting an objection to the gay marriage bill last week, the government appeared to have won the long running battle, at a national level at least. However at a local level, it appears a new front will soon be opened up as elected French mayors across the country line up saying they will refuse to marry gay couples."

Anonymous goes on offensive over gay Florida high school student Kaitlyn Hunt, arrested and expelled for consensual relationship with fellow student. "The truth is, Kaitlyn Hunt is a bright young girl who was involved in a consensual, same-sex relationship while both she and her partner were minors," reads the release. "She has a big future ahead of her and there are people, thousands of people in fact, that have no intention of allowing you to ruin it with your rotten selective enforcement."

Cher says new single coming in June, album the first week in September.

Blogger Accidental Bear does one of his bathtub interviews with a Sister of Perpetual Indulgence.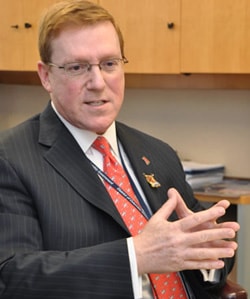 Gay D.C. psychiatrist named head of American Psychiatric Association: "An APA spokesperson said Levin, a psychiatrist who has specialized in substance abuse treatment, becomes the first known out gay person to head the APA, which was founded in 1844 and represents more than 33,000 psychiatric physicians in the U.S. and abroad." (Washington Blade photo Michael Key)

Will media outlets fall for the anti-gay Boy Scout trap again?

Brad Pitt on drifting earlier in life, and then finding a direction: "I'd get so far and then want to do something else. I mean, I'm two credits short of graduating college. Two credits. All I had to do was write a paper. What kind of guy is that? That guy scares me – the guy who always leaves a little on his plate. For a long time I thought I did too much damage – drug damage. I was a bit of a drifter. A guy who felt he grew up in something of a vacuum and wanted to see things, wanted to be inspired. I followed that other thing. I spent years f–king off. But then I got burnt out and felt that I was wasting my opportunity. It was a conscious change. This was about a decade ago. It was an epiphany – a decision not to squander my opportunities. It was a feeling of get up. Because otherwise, what's the point?"