Facebook's 'ping' alert sound is actually made up of the notes F-A-C-E.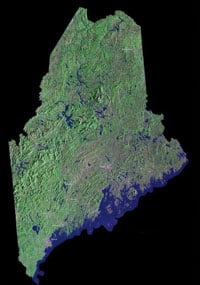 Maine's highest court orders NOM to turn over donor names.

How about a nice, refreshing, ranch dressing soda?

Brooklyn man Jabbar Campbell found not guilty of assault charges during police raid on his Gay Pride party.

Grenada Senate president urges reconsideration of sodomy laws: "Sen. Lawrence Joseph says 'the day is fast approaching' when Grenada and other socially conservative countries in the English-speaking Caribbean will need to amend anti-sodomy laws to 'fall in line with the mainstream.'"

News Corp launching social network to compete with LinkedIn.

Elton John and family are in Venice for the Biennale.

Dan Savage on the perspective he has on his sex advice column as a parent: "It has changed me a little bit. I've been getting letters from teenagers who are 14, 15 and 16 years old, and sexually active, and with questions or problems, and I would give them advice, and now when I get a letter from a 15-year-old I look at my son, who's 15, and I think, `You're too young to be reading my column, you're too young to be in this situation.'"

Obama nominates former Bush official James B. Comey to head the FBI.

Ricky Martin hits the recording studio in Sydney.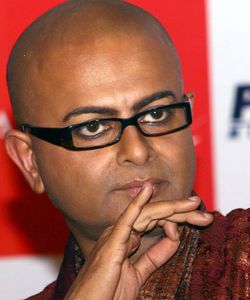 India's gay, film community suffers loss: "Rituparno Ghosh, the flamboyant film director and one of the very few openly homosexual figures in Indian cinema, died Thursday at the age of 49 of a massive heart attack at his residence in his native Kolkata in Bengal."

Secret room from WWII found in home in Norway.

Gay Campbell, California Mayor Evan Low invited to host blood drive in which he's banned from participating: "I am conflicted. I want to support the Red Cross, but because of the FDA discriminatory ban, gay men are prohibited from donating blood. Even though the blood is tested. I want to support the community with blood donations, but I will not tolerate organizations discriminating any group of people. What would you do?"

Beyoncé's yearbook photos have hit the internet.

It Don't Mean a Thing: Glee's Matthew Morrison debuts music video.

Tyrannosaurus Rex invades greatest wedding photo ever.

Lauryn Hill's lyrics contain homophobic undertones, some say:
"The ex-Fugees singer's first single in over a decade, 'Neurotic
Society,' is raising eyebrows among LGBT activists and other
commentators for some lyrics that appear to take aim at 'girl men,'
'drag queens' and 'social transvestism' as part of a broadside railing
against that which has caused a 'neurotic godless society.'"

Robbie Rogers cheered in road debut.

David Mixner has five questions for Lance Bass. "My greatest joy in coming out is being able to live my life openly and honestly. With every entertainer that lives their lives honestly bring us closer and closer in helping bridge the gap for gay acceptance in the industry. There is a limited amount of jobs in this industry for gays. The majority of the jobs go to straight people in tv, film and music to appease Middle America. I don't think our industry is homophobic, but we have to keep Middle America happy as they are a HUGE group that watches TV and movies and listen to music."