Boy George to perform greatest hits in Cannes.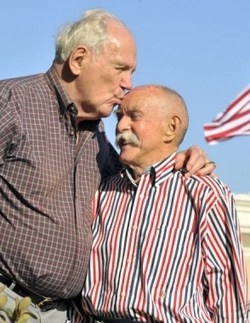 Gay couple celebrates 54th anniversary.

Video: 105-year-old attributes long life to love of bacon.

CNN fail: Nancy Grace and Ashley Banfield talk "via satellite" from the same parking lot.

Michelangelo Signorile on the first AIDS generation: "So many had seen their lives transformed by AIDS activism, fighting on the front lines and changing the world, only to see the world move on once the most horrible part of the epidemic had passed, as they tried to put their lives back together."

Madonna's MDNA tour to air on EPIX next month.

Gay man running for mayor of Tel Aviv:
"Knesset Member Nitzan Horowitz (Meretz) on Monday announced his
intention to run in the Tel Aviv-Jaffa municipal elections, due to take
place on October 22. Horowitz, a second-term MK and former journalist
for Channel 10 News, will be challenging former Labor member Ron Huldai,
who has served as Tel Aviv's mayor since 1998. If he wins, Horowitz
(49) would be Tel Aviv's first openly gay mayor, and the first in any
Israeli city."

Tom Daley hits the practice pool.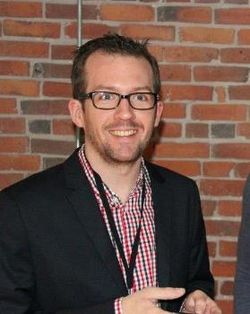 Gay campaign manager has had enough and is not going to take it anymore.

Slain gay Mississippi mayoral candidate Marco McMillian's family demands answers:
"McMillian's parents are planning a news conference Thursday with the
National Black Justice Coalition and the law firm of Parks & Crump."

Report: Nintendo "correcting bug" that allows gay marriage in recently released Tomodachi Collection: New Life.

As we predicted, Bill Donohue took the bait, rips Bowie video: "David Bowie is back, but hopefully not for long. The switch-hitting, bisexual, senior citizen from London has resurfaced, this time playing a Jesus-like character who hangs out in a nightclub dump frequented by priests, cardinals and half-naked women."

Zac Efron lays in Dave Franco's lap, works out with giant balls.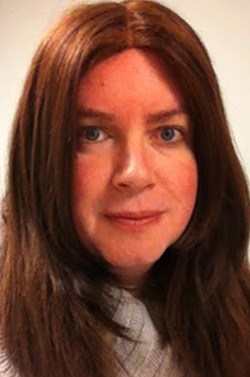 ABC News producer comes out as transgender. GLAAD: "Now, there is some shock value in this story, but it has nothing to do with Ennis or her gender identity; it has to do with the New York Post's respectful coverage of her transition and the support she's received."

Eric Cantor rips the media for ignoring Republicans: "The media has done a great job of sort of shoving us in the corner…"

David Cooley, owner of L.A.'s Abbey Nightclub and Restaurant, is opening a companion business almost next door: "According to a press release received this afternoon, Cooley has taken over 10,000 square feet of retail space at 8936 Santa Monica Boulevard to develop a new restaurant and bar concept. 'Cooley is working with his management team at The Abbey to develop a restaurant and bar, designed to compliment The Abbey, making use of indoor and outdoor space facing both the world-famous Santa Monica Boulevard and the recently re-developed West Hollywood Park,' says the release. 'The new space will integrate a 3,000-square-foot patio overlooking Santa Monica Boulevard and a large terrace overlooking the West Hollywood Park.'"