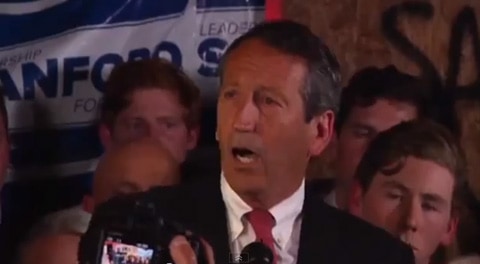 Anti-gay, 'traditional marriage' defending, adulterous trespasser and Republican former Governor Mark Sanford has won his election to the 1st Congressional district House seat.
Said Sanford: "I just want to acknowledge a God not just of second chances, but of third, fourth, fifth, sixth, seventh and eighth chances … because that's the reality of our shared humanity."
Congratulations, South Carolina.
Watch, AFTER THE JUMP…