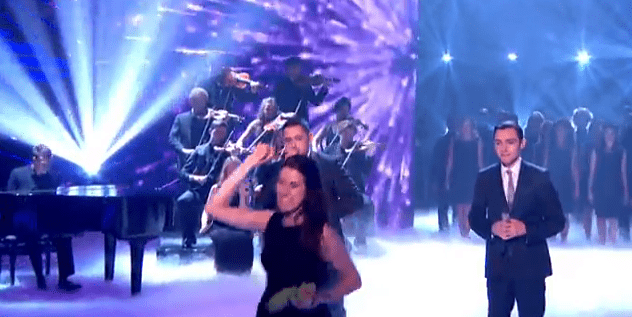 The judge was pelted with eggs by a woman who suddenly appeared on stage during a performance of "The Impossible Dream" by contestants Richard and Adam Johnson.
Violinist Natalie Holt told The Telegraph why she did it: "I basically took a stand against people miming on television and against Simon and his dreadful influence on the music industry."
Watch a video of the egging and another of Cowell's reaction to the surprise attack, AFTER THE JUMP. Holt rushes the stage at the 1:49 mark of the first clip and the tossing begins soon after.