Caterpillar Inc. has cut off the Boy Scouts from any further financial support over its ban on gay leaders, the AP reports: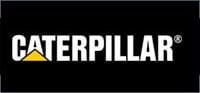 Caterpillar spokeswoman Rachel Potts says Thursday that the Caterpillar Foundation made the decision while reviewing the groups it supports.
She called the Boy Scouts' policy barring homosexual adults from serving as scout leaders discriminatory. She said that policy doesn't square with the Peoria-based heavy equipment maker's own anti-discrimination policies.