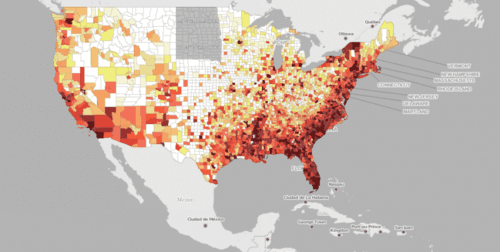 Writing today in the Washington Post, pioneer AIDS activist Peter Staley calls for the LGBT community to recommit itself to fighting HIV and AIDS after this week's landmark wins for marriage equality at the Supreme Court:
[I]n our exaltation over wedded bliss, we are forgetting another kind of "til death do us part": the bonds that tie us together as a group, across social strata, race and generations — the same bonds that helped us fight AIDS.

During the worst years of the AIDS crisis, from 1981 to the advent of effective medications in 1996, the gay community forged a new definition of love: It encompassed traditional romantic love, but it went beyond the love between two people. 

Today, though, we're so caught up in the giddiness of the marriage-equality movement that we've abandoned the collective fight against HIV and AIDS.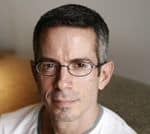 Staley notes that the country's largest LGBT rights groups have pivoted almost exclusively to marriage equality, pointing out that the most recent annual reports from the three largest organizations–the Human Rights Campaign (HRC), the Gay and Lesbian Alliance Against Defamation (GLAAD) and the National Gay and Lesbian Task Force (NGLTF)–make no mention of the words 'HIV' or "AIDS.'
It's true that advances in HIV treatment have helped HIV-positive individuals live long, healthy lives.  But 15,000 people die of AIDS every year in the United States, and more than 1 million people in this country are living with the disease.  The issue continues to be more acutely felt in the LGBT community specifically–as Staley points out, more than half of today's college-aged gay men will be HIV-positive by age 50 if current infection rates remain constant.
In light of those numbers, AIDSVu has a fantastic and eye-opening new set of interactive maps that show the density of people living with HIV across the U.S. on a county-by-county basis.  You can play around with the maps by looking at individual states and even some major cities, as well as filtering results based on factors like age, race, sex, education, income and health insurance.
Here's the AIDSVu map for New York City.  Hopefully these data will be seen widely and will help spur a conversation in our community about the importance of highlighting HIV and AIDS as ongoing issues that affect all LGBT Americans.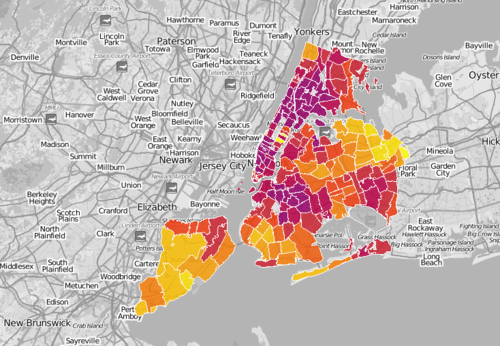 (photos courtesy of AIDSVu)