The Evangelical community in Dominican Republic is raising objections about Obama's nomination of James "Wally" Brewster as U.S. ambassador to the nation because Brewster is openly gay, the AP reports: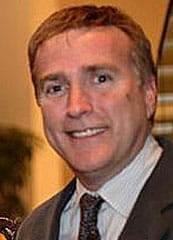 Rev. Cristobal Cardozo, leader of the Dominican Evangelical Fraternity, said he worried about the message that Brewster's presence might send.
"It's an insult to good Dominican customs," he said.
Cardinal Nicolas de Jesus Lopez, president of the Conference of the Dominican Episcopate, echoed similar sentiments.
"You can expect anything from the U.S.," said Lopez, who is also the archbishop of Santo Domingo.
Meanwhile, Vicar Pablo Cedano criticized the nomination as "a lack of respect, of consideration, that they send us that kind of person as ambassador."
"If he arrives, he'll suffer and will be forced to leave," Cedano warned, without elaborating.
LGBT groups in the nation have voiced their disagreement with the religious leaders.