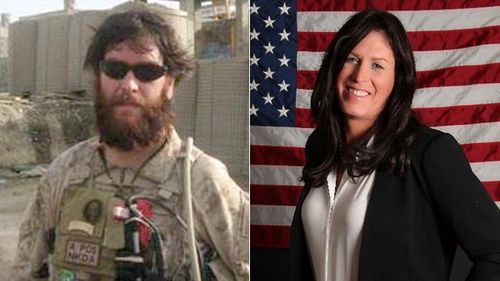 A former U.S. Navy Seal is speaking out about her transition to a woman in a new biography published over the weekend called Warrior Princess. Beck was a member of the elite SEAL Team 6, earned a Purple Heart and a Bronze Star, and served in the unit that killed Osama bin Laden, though retired shortly before that raid.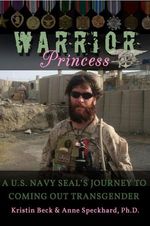 Kristin Beck, formerly Chris, served 20 years as a SEAL and fought on some of the most dangerous battlefields in the world, but after she left the service she realized she wasn't living the life she wanted.
"Chris really wanted to be a girl and felt that she was a girl and consolidated that identity very early on in childhood," said Anne Speckhard, co-author of Beck's biography "Warrior Princess," which was published over the weekend. Speckhard told ABC News Beck suppressed that secret for decades, however, through the trials of SEAL training and the harrowing missions that followed, growing a burly beard as she fought on the front lines of American special operations.
The Atlantic reports that Beck decided to undergo hormonal therapy some time after retiring in early 2011, and came out to colleagues by posting a photo of herself on LinkedIn. Beck said her SEAL colleagues gave their full support:
Soon, the responses from SEALs stationed all around the world suddenly started pouring in: "Brother, I am with you … being a SEAL is hard, this looks harder. Peace" * "I can't say I understand the decision but I respect the courage. Peace and happiness be upon you…Jim" * " … I just wanted to drop you a note and tell you that Kris has all the support and respect from me that Chris had … and quite possibly more. While I'm definitely surprised, I'm also in amazement at the strength you possess and the courage necessary to combat the strangers and 'friends' that I'm guessing have reared their ugly heads prior to and since your announcement. …"
The book is expected to have an effect on military policy toward transgender servicemembers, who are banned from entering military service.
Just last month, the Department of Defense recognized for the first time officially that transgender veterans have served in a uniformed capacity when they reflected the gender identification of activist and veteran Autumn Sandeen.