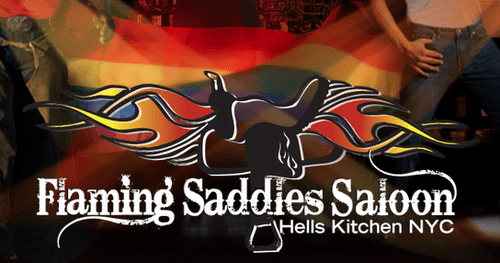 Famed NYC Hell's Kitchen country'n'western bar 'Flaming Saddles' is getting its own reality TV show.
From The New York Post: 
[The show] will follow the straight couple Jacqui Squatriglia and Chris Barnes, who own the saloon that's hosted "Modern Family" star Jesse Tyler Ferguson, Anderson Cooper and members of "The Book of Mormon" cast. Apparently the stress of managing the venue and its cast of muscled, dancing bartenders is enough to require not one but two couples therapists. Squatriglia was a chorographer at another party-hardy dive, Coyote Ugly, before opening Flaming Saddles. Former "SNL" writer Margaret Oberman will produce for the production company Traveling Picture Show.
New York Magazine rated 'Flaming Saddles' the best gay bar in 2012.